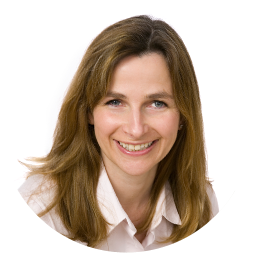 Dental Surgeon Director
BDS (U.Lon) 1989
GDC No. 65095
Lisa Costigan qualified from Guy's Hospital Dental School, University of London in 1989.
She started working at Rottingdean Dental Care in 1991, following a year spent at a practice in central Brighton. Graham, her husband joined her in 2000, then becoming the owners in 2001, they quickly became the first practice in Sussex to hold both national quality standards BDA good practice and Investors in People.
Lisa believes that prevention of dental disease and maintenance of a healthy mouth is crucial from an early age. She enjoys visiting nurseries and schools which allows her to incorporate fun activities into educating children about oral health and diet. In addition she writes a regular article for Sussex ABC Magazine.
Having dental phobia as a child has given her a good understanding, first hand, of how anxious dental visits can be. She enjoys restoring patient's confidence by giving them time to express their concerns and always carries out treatment in a gentle caring and empathetic manner.
Over the past 27 years she has attended many post graduate courses to develop her knowledge and skills and is currently attending a modular course on periodontal treatment at King's College London.
Lisa is a director at Rottingdean Dental Care and is in charge of HR and marketing.
Lisa regularly interviews undergraduate applicants for King's College London Dental Institute.
Back to Meet the Team