At Rottingdean Dental Care we have many years' experience interacting and caring for nervous patients.
We understand that many people have a fear of the dentist. This phobia may be a result of a bad experience as a child or previous heavy handed and painful treatment.
Whatever your fear our aim is always to listen to your specific concerns and be gentle and empathetic so we can make your visits as comfortable as possible, thus restoring your confidence in visiting the dentist.
We strive to make every part of the patient experience a positive one, from the warm greeting you will receive at reception, to the attentive care in surgery, we feel that at every stage an anxious patient is catered for.
If you would prefer to come in and take a look around the practice before making an appointment our friendly team would be happy to arrange this for you.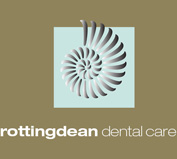 £
Rottingdean
01273 303319
Rottingdean Dental Care
After a lifetime of extreme dental phobia, through recommendation I came to see Dr Lisa Costigan. I hadn't attended a dental practice for over 30 years. My teeth were visually shocking, causing me lack of confidence, and stopping me from smiling, other than through tightly closed lips. Dr Lisa talked me through the treatment plan which was quite a full one!
At each appointment the whole team supported me with my anxieties.After several weeks of treatment, I am delighted to be able to smile with confidence and pride!
Thank you Team Rottingdean.