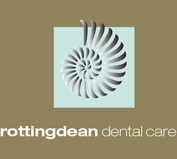 £
Rottingdean
01273 303319
Rottingdean Dental Care
My Husband & I have been patients of Graham Keeling for approximately 25 years.
We have always found him to be very professional and courteous, with attention to detail.
We would have no hesitation in recommending him to anyone.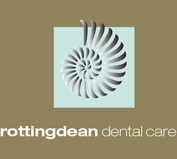 £
Rottingdean
01273 303319
Rottingdean Dental Care
I have attended Rottingdean Dental Care for the past 30 years and I have found the patient service second to none.
They always offer excellent care and attention and I would highly recommend the practice to anyone.
My family and I look forward to many more years of wonderful service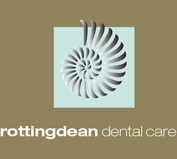 £
Rottingdean
01273 303319
Rottingdean Dental Care
I have been a patient with the practice for many years and all of the staff are very friendly and welcoming. My son also attends and has nothing but good things to say as well.
Thank you all at Rottingdean Dental Care.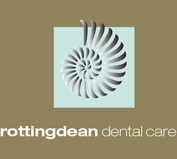 £
Rottingdean
01273 303319
Rottingdean Dental Care
I am very pleased with the treatment my dentist Tess provided.
Very efficient and friendly, and kept fully informed at all times.
Cannot fault in any way.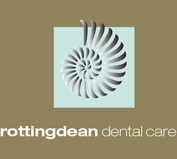 £
Rottingdean
01273 303319
Rottingdean Dental Care
My Husband and I first used Donna-Marie's expertise some 15 years ago when we moved to East Sussex.
We find her professional, effective, helpful and advisory in her manner and application, and undoubtedly will continue to do so.
She comes highly recommended.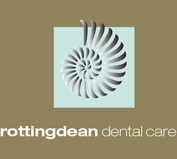 £
Rottingdean
01273 303319
Rottingdean Dental Care
I have been a patient at Rottingdean Dental Care for almost two decades. The practice building is pleasantly quirky and the staff give it a friendly, calm and professional atmosphere.
Treatments are always done with consideration and care. Following a couple of treatments that cost largish amounts(crowns), I took up the Denplan option a couple of years ago.
The regular instalments now pay for my dental care.I highly recommend Dr Keeling and Dr Costigan's Rottingdean Dental Care practice.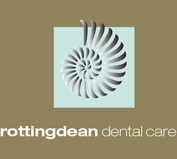 £
Rottingdean
01273 303319
Rottingdean Dental Care
I have been a patient at this dental practice for many years and have always found the reception staff friendly and helpful at all times.
My dentist Ms Costigan has always been caring and professional towards whatever treatment plan has been in place for me.
I would highly recommend this practice.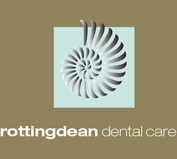 £
Rottingdean
01273 303319
Rottingdean Dental Care
A very comfortable practice with very helpful staff, a real family atmosphere, puts patients at ease. The treatment is always done in a clean efficient manner, with detail and help for the nervous patient. With the kind staff and professional service I would not hesitate to recommend this practice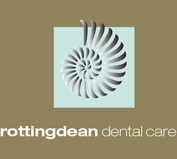 £
Rottingdean
01273 303319
Rottingdean Dental Care
I have been with Rottingdean Dental Care for many years and have always found both the dentists and reception staff to be friendly, welcoming and very professional.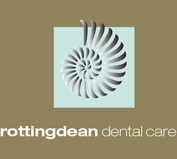 £
Rottingdean
01273 303319
Rottingdean Dental Care
I have been a patient of Graham's for the past five years. He is a wonderful, caring dentist with great skill and has always made me feel confident about having any dental-treatments.I have nothing but praise for the staff.
The receptionists, practice manager and nurses I have seen have always been caring and efficient. I was recommended to the practice by a work colleague and have never regretted my decision.
Choosing the right dentist is really important and in my opinion you can't go wrong by choosing this practice.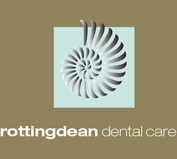 £
Rottingdean
01273 303319
Rottingdean Dental Care
I started to see Donna-Marie in 2011 and about a year later I began treatment to have some dental implants.
This is a big investment and in 2014 I decided to see Donna–Marie every three months both to protect my implants and keep my own teeth in a stable condition.
I regard Donna-Marie's care as essential to maintaining a high standard of dental hygiene.
On a personal level, there is always a warm welcome and she has an easy manner that set patients at ease. She is happy to chat away without expecting a response and I never leave without having shared some amusing incident.
She is part of an impressive team at Rottingdean Dental Care where everybody is dedicated to the best patient care.
Investors in People Report March 2017
It gives me great pleasure to recommend Rottingdean Dental Care retain the Investors in People (IIP) Standard. All of the people should feel extremely proud of this achievement as this is a direct result of their commitment and support.
Teamwork was described as the key to ensuring patient care remains at the heart of the practice. Everyone is completely committed to supporting people within the team to enable them to effectively engage with the patients. People feel encouraged and empowered by the Directors and managers and this has led to them feeling a strong sense of ownership within their roles that clearly supports the practice.
The dedication and access towards learning and development, and the encouragement people have towards focusing on their professional development, was described as essential to the delivery of their services and as well as meeting their own aspirations. "Learning is part of what we do every day and we take the opportunity to share information we have learnt that we feel our team will benefit from"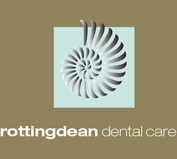 £
Rottingdean
01273 303319
Rottingdean Dental Care
I have been a locum dental nurse for years now. I have worked in over 30 practices. I adore Rottingdean dental practice there is no comparison anywhere on the south coast. They are simply the best practice in every way. They have the most professional and caring team, they work together like nothing I've ever seen. Graham, Lisa and Eadin are absolutely the most talented and excellent dentists I have ever had the pleasure of working with.
Sadly I now live in the Midlands but I will say this practice made me a better nurse, more caring, more efficient and above all more mature. I am always very proud to say I have been part of this team.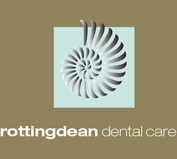 £
Rottingdean
01273 303319
Rottingdean Dental Care
I have been a patient of Lisa Costigan for many years. During all that time she and the staff have always been very helpful, kind and caring as well as being very efficient.
I do hope the surgery will carry on for many years!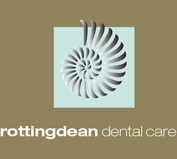 £
Rottingdean
01273 303319
Rottingdean Dental Care
Clean, bright premises. Easy access. Friendly and helpful reception staff. Professional and caring dentists. I've been a patient for 25 years and wouldn't go anywhere else! Thanks particularly to Lisa Costigan who treats me, my wife and, until she left home, our daughter.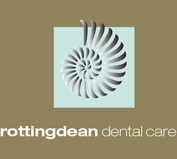 £
Rottingdean
01273 303319
Rottingdean Dental Care
I have been with Graham Keeling and his great team for a decade of care and kind considerate treatment. Both the treatment and the aftercare provided are outstanding.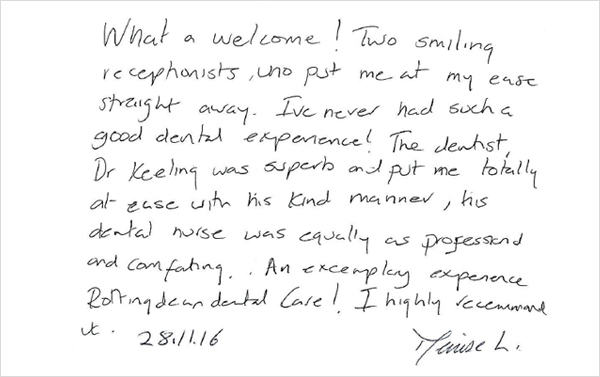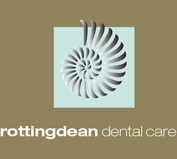 £
Rottingdean
01273 303319
Rottingdean Dental Care
What a welcome! Two smiling receptionists who put me at my ease straight away.
I've never had such a good dental experience!
The dentist Dr Keeling was superb and put me totally at ease with his kind manner. His dental nurse was equally professional and comforting.
An exemplary experience Rottingdean Dental Care!
I highly recommend it.
Always kind and very professional. I would recommend this surgery.
Thank you for being such a gentle dentist! It makes such a difference.
I would like to thank everyone who has helped me over the years. Your care and compassion have been second to none. A very big thank you to Graham who has taken me from having sedation for everything, to being able to cope without it.
Thank you all.
Thank you for your kindness, care and all the attention you've given me. Definitely you're my favourite dentist.
Best regards.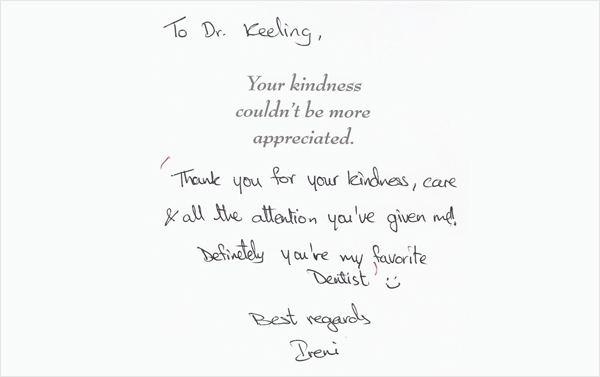 When I moved to Brighton 8 years ago I had been with the same dentist since about 1976 and I was not looking forward to a change. Rottingdean Dental Care was the second practice I considered
The smart Fisherman's Cottage has an almost "Alice in Wonderland, come in and try me look" about it. But the it was the' Investors In People' sign that confirmed that I should try the practice, since I know from personal experience how much effort is needed to get this accreditation.
There was a warm welcome from the reception staff. This first impression is important and the decision to use the practice has been confirmed by the excellent treatment. It is the team effort by everybody in the practice that stands out, from the reception staff, hygienist, dental nurses and the dentists. There is a lot of hard work and training that comes together to create a team dedicated to exceptional patient care: The practice is very efficient and professional at all levels but it is also a pleasant place to visit and this is entirely due to all the staff being committed to putting the patients at the centre of everything they do.
But it is more than just high professional standards, it is also obviously a happy working atmosphere for all the staff and this makes it a very relaxing place for patients. I'm not nervous about dental treatment but I am still very aware of the efforts to make patients as comfortable as possible during the dental-treatments. I was treated with dignity and respect at all times.
I took a step into the unknown some months ago with the decision to have dental implants in association with The Implant Centre in Hove. Both practices have worked together at a level that seems almost impossible. I don't like to think about the treatment that has been done but it has been entirely painless and trouble free. I will be eternally grateful for the advice you gave me about this treatment and the outcome.
I would recommend this practice to a friend.
Care Quality Commission (CQC) Report 2015.
We spoke with four patients who used the service. They were all happy with the care and treatment they received and the way in which it was delivered. One patient told us, "It's a wonderful place to come. The care is first class".
Patients told us the dentist always discussed treatment options with them after initial examination. Our observations confirmed this. One patient said, "I really feel that they (staff) take this seriously". Another patient told us, "I'm never left feeling in the dark. They (staff) explain everything and leave the final decision to me"
The patients we spoke with were happy with the treatment and care given. One patient said, "I always know what to expect when I go there and that's brilliant care". Another told us" I don't think I could go anywhere else now".
One staff member told us " I love it here. I can only work somewhere with very high standards and this really suits me"
Care Quality Commission (CQC) Report 2012.
What people who use the service experienced and told us:
People who attended the practice told us that they were very satisfied with the care, treatment and support provided. We were told by patients that they felt the dentist had reassured them and had talked through all the different treatment options available:
'Nothing is too much trouble. You definitely feel that he (the dentist) has your best interests at heart. Everyone at the practice is so kind and friendly'.
'I've had some restructuring work done there and it's been fantastic and made such a difference. I'm absolutely delighted'.
'I must admit that I once fell asleep in the chair, it really is just such a totally relaxing experience. My children also go there now and they are more than happy'…….
As part of the review process we spoke with people who used the practice. They told us that they were fully involved in discussions about their treatment, including any other possible options available. They said that they felt they had enough time and received sufficient information to make a decision about their individual treatment.
All the patients that we spoke with were positive about the treatment and support they had received and they confirmed that they had been treated with 'kindness, dignity and respect'.
They also told us that they found the practice was comfortable and accommodating and that appointments were flexible to meet their needs.
CQC Report Summary 2012:
People we spoke with who attended the practice told us that they were very satisfied with the service provided. They said that they found the dentists and staff to be friendly and helpful and they were treated with respect and their privacy was maintained. This was also evident from direct observation of effective interaction and of individuals being supported in a professional, sensitive and respectful manner. People told us that they were given sufficient information about their treatment options and the relevant fees and were able to ask any questions or raise any issues or concerns that they might have: 'The dentist always explains everything about the treatment that I need and I have total confidence in him. Everyone there is so helpful, friendly and reassuring'.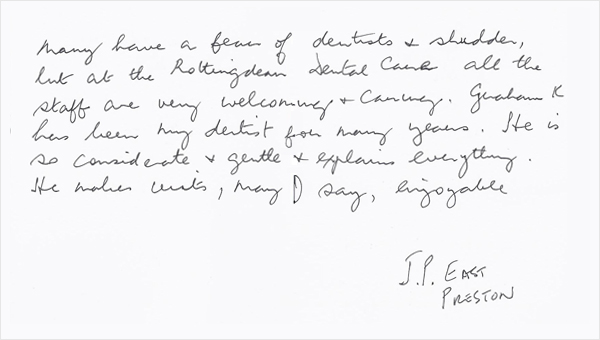 Many have a fear of dentists and shudder, but at Rottingdean Dental Care all staff are welcoming and caring. Graham Keeling has been my dentist for many years. He is so considerate and gentle, and explains everything. He makes visits may I say enjoyable.
Thank you all.